Discover our difference
See our Maternity Department for Yourself
Maternity tours
Come see us to learn how we will care for you, your family, and your baby. Our nurses will be available to answer your questions. Maternity tours are free!
Please arrive to the tour 30 minutes early so you have enough time to park and check in. The tour starts on time and lasts about one (1) hour. Register using the buttons below. Once you have registered you will receive a confirmation email. If you do not get this email, please check your spam or junk folder. Our confirmation email sometimes gets sent there.
If you are not able to sign up for the tour online please call 424-338-8000.
New mother classes
Join us for "Your First 48 Hours: What Happens After You Deliver." This free class explains what to expect during the first days after birth and how to prepare for your stay. We offer an English and a Spanish class. To sign up, use the buttons in the form below to first select a tour, then the class.
If you already came to a tour you are still welcome to join the class.
Click on the PDF below for more information:
Maternity Tour
Registration
Martin Luther King, Jr. Community Hospital
Main Phone Number
424-338-8000
Hospital Address
1680 E 120th Street
Los Angeles, CA 90059
FOR EMERGENCIES CALL 9-1-1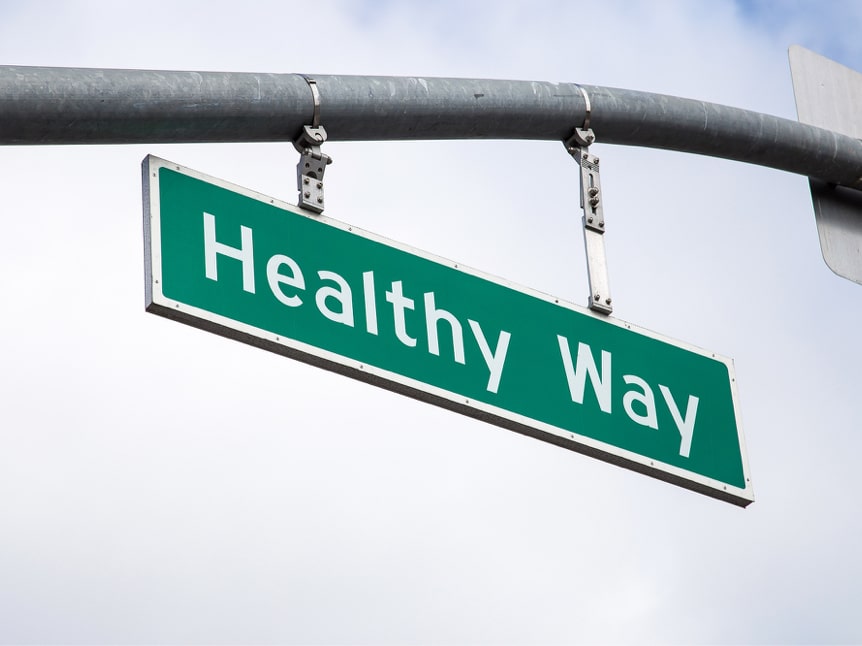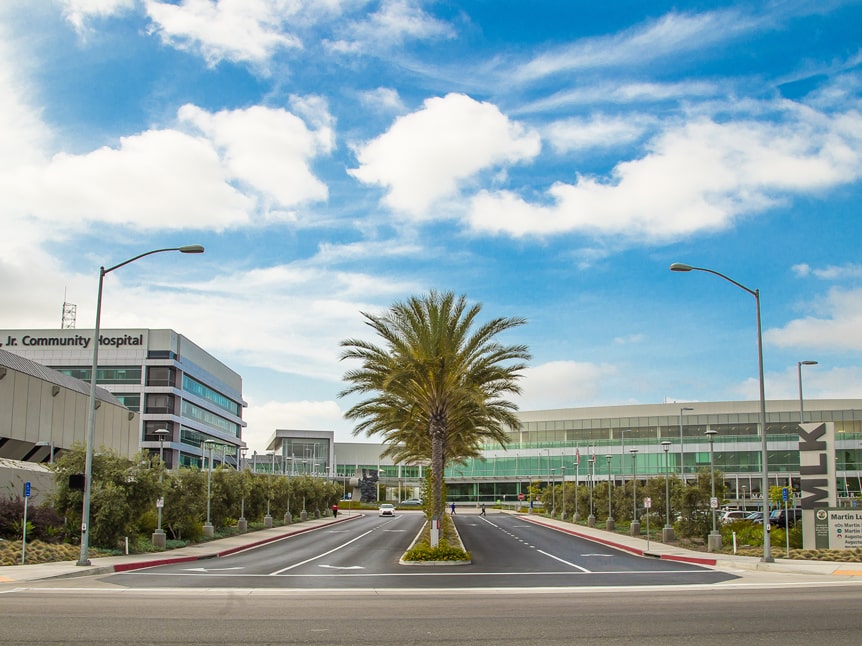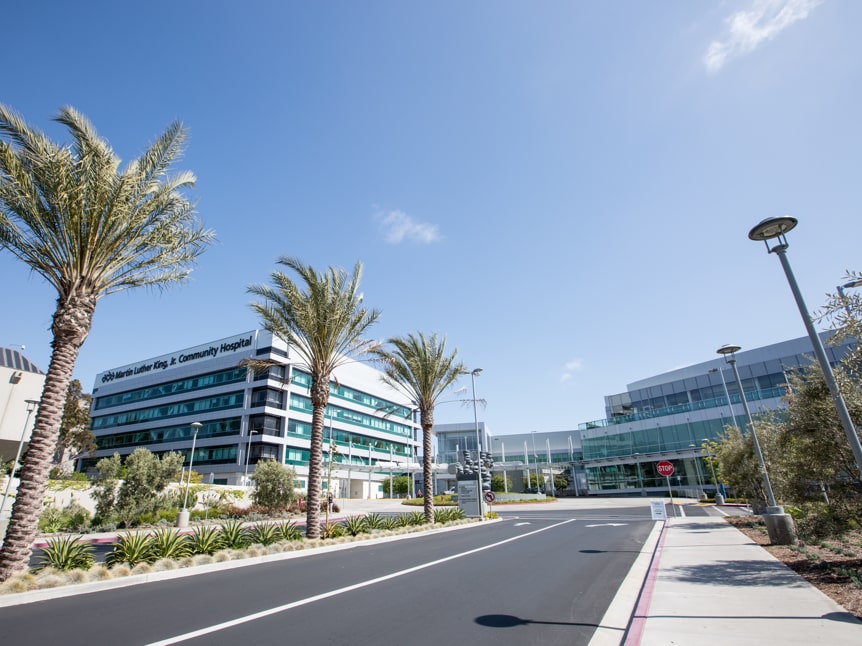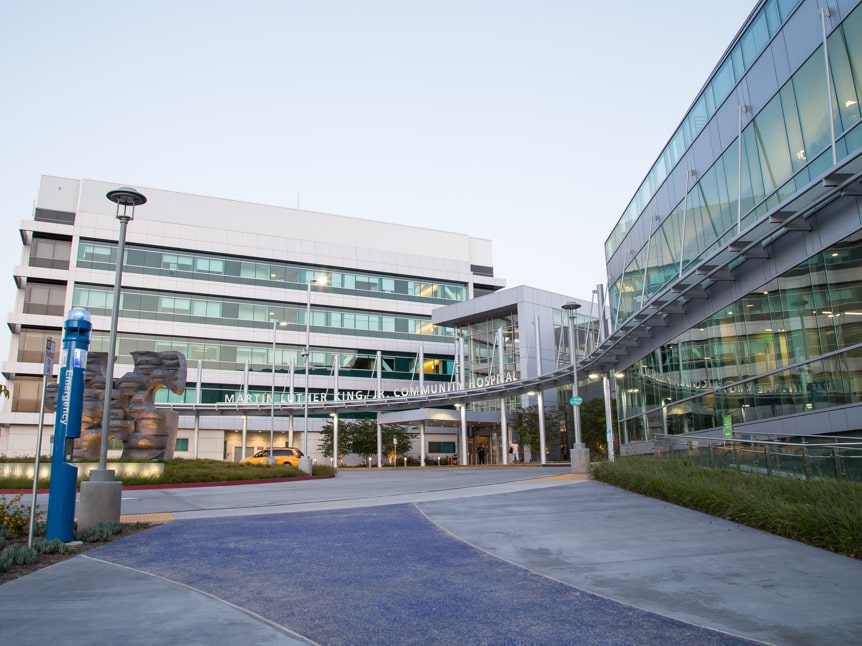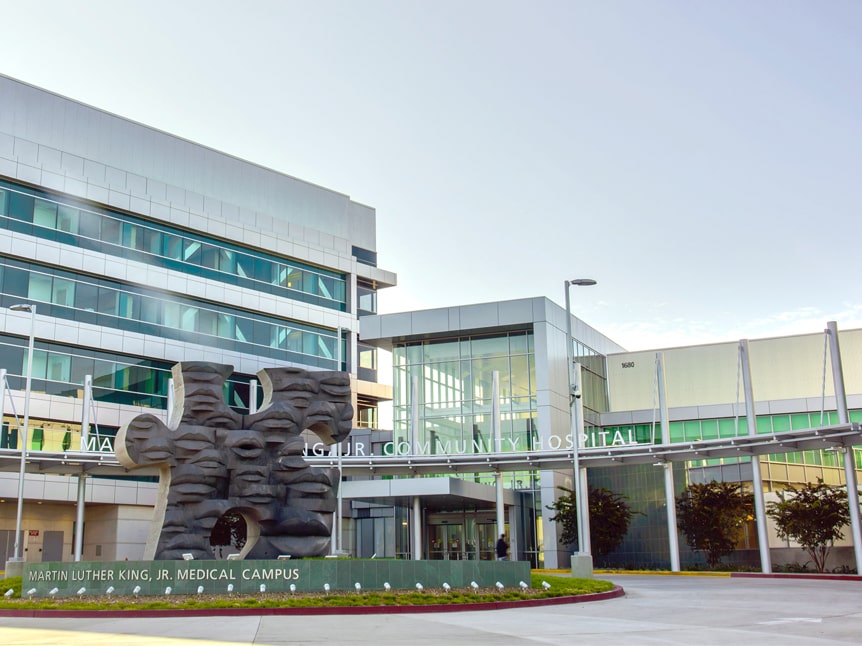 Who should attend our maternity tours?
Our maternity tours are for pregnant women who are interested in having their baby at Martin Luther King, Jr. Community Hospital. 
Can I bring someone with me? 
Yes, you may bring one guest with you. Your significant other or your support person is welcome to join you on the tour.
Do I have to register in advance to join the tour?
Yes, because space is limited. Our tours fill quickly. Once a tour is full, we will no longer accept registrations. 
What if I have a high-risk pregnancy?
It's important for us to understand if you have a high-risk pregnancy. Please fill out the form below and bring it with you to your tour. It will help you talk to a nurse about your individual situation. We will have forms available at the tour if you are unable to print the form before you arrive.
How do I register to have my baby at MLKCH?
You can register to have your baby at our hospital in advance of your due date. Visit our Admitting Department to register. Our Admitting Department is open Monday-Friday from 8 am to 4:30 pm. To complete your registration, you will need your Medi-Cal or health insurance card and a picture identification (such as a driver's license). 
What if I'm unable to attend any of the prescheduled tours? Do you host private tours?
If you are interested in seeing the hospital but cannot attend one of the group tours, call 424-338-8233 to request a personal tour. We're sorry that we cannot make reservations in advance. Instead, please call before 9:00 am the day that you would like to come in for a tour. We will do our best to accommodate you, however, we cannot guarantee that our staff will be available.
What should I bring to the maternity tour?
Bring us your questions! We're here to answer questions you have about our maternity services. 
Do I have to attend a new mother class?
No. This free class is not required. We recommend it for first-time mothers and for mothers who have not had a baby in our hospital before. In it, we talk about the tests we routinely give newborns, breastfeeding, family support, and your body's recovery after birth. 
We look forward to meeting you!