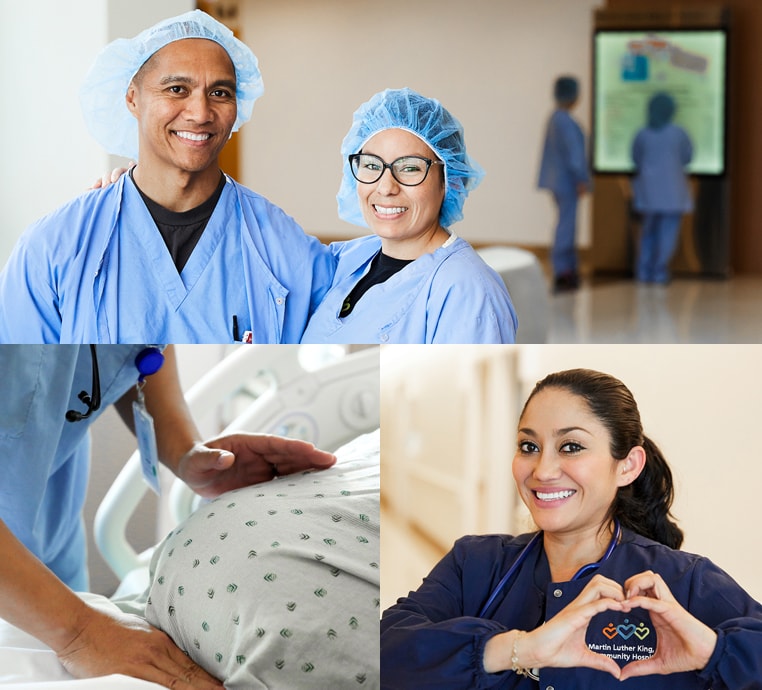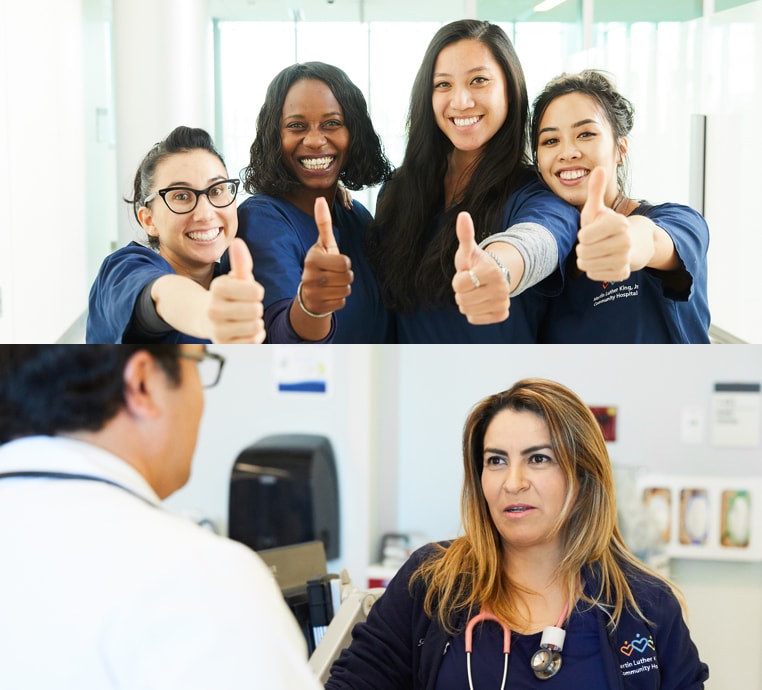 We do things
differently here
Nurses at MLKCH are highly valued and respected members of the hospital team. We've set out to create a team-based, collaborative work culture without silos between doctors and nurses. Nurses played an integral role in developing our patient care model. 
Our innovative technology—including an intuitive, user-friendly electronic health records system supported by a full-time informatics team of clinical nurses—gives you more time to do what you love: caring for patients. And we have 24/7 coverage by our doctors, both hospitalists and intensivists, so you are never unsupported.
At MLKCH we strive to meet the highest standards of quality care. A minimum of one year of professional nursing experience is required. We seek individuals who want to learn and grow, and we support them through training and continuing education, advancement opportunities, and the chance to work with some of the top medical professionals in the nation. 
These opportunities, paired with great financial and other benefits, as well as our inspiring, mission-driven culture, make working at MLKCH great.

Benefits
MLKCH pays competitive salaries and offers some of the best benefits among US hospitals. Depending on position, employees can expect:
Medical, dental, and vision insurance
Generous vacation time
Life insurance
Long-term disability insurance
A range of optional short-term and other voluntary plans
403(b) retirement savings plan
Loan-forgiveness (HRSA) eligible facility
Employer-paid training and development
Tuition reimbursement
Credit union eligibility
Free parking
How to apply 
Apply in one of the following ways:
See current job postings online using the button below
Search tips:
Click "Job Search"
Use one or more of the following keywords: RN, Nursing, Nurse
Un-check the box "Search job titles"
Attend a Walk-In Weekday interview 
See our state-of-the-art facility and talk to a recruiter any day of the week from 9:00 am - 3:00 pm. Bring your resume if you would like to interview. (Enjoy lunch on us if you bring an interested RN friend!)
Versant Nurse Residency
This comprehensive, paid residency prepares new graduates for a career in professional nursing. It's designed to be a highly-supportive, fast-paced learning experience in which you're supported by a network of nurses who act as teachers, preceptors, mentors, and debriefers. Acceptance into this program constitutes formal employment with full benefits at MLKCH. 
This well-known program is one of the best ways to gain the experience, skills, judgment, and confidence needed to thrive in your professional career. Learn more: careers@mlkch.org.