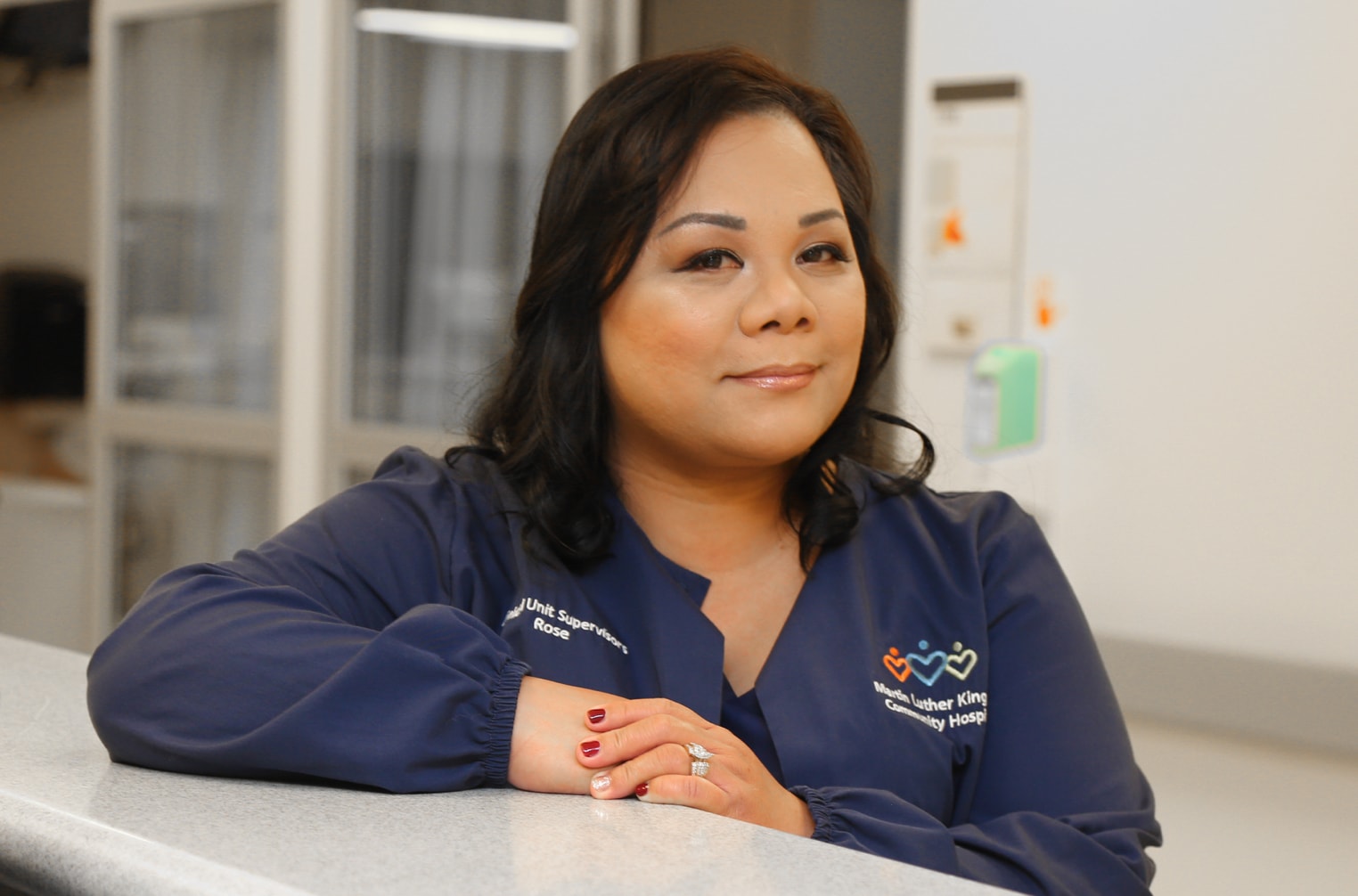 The critical, intense, rewarding work of an Intensive Care Unit (ICU) nurse is the topic of a recent interview in Working Nurse magazine with our hospital's very own ICU Nursing Supervisor Lyrose Ortiz.
Lyrose, who has more than two decades of nursing experience, talks about the discipline and skills needed to work in critical care environments, as well as the unique "family" atmosphere of the Martin Luther King, Jr. Community Hospital (MLKCH).
"We're a true team that works together to build a hospital that serves a less-fortunate patient population. When I report to work, I know that I'm truly home."
Read more about what it's like to work at MLKCH and the path our ICU Nursing Supervisor, Lyrose Ortiz, took to get here in the article on Working Nurse magazine's website.