Martin Luther King, Jr. Community Hospital Achieves Stage 6 on Electric Medical Record Adoption ModelSM
Only 26 percent of US Hospitals Have Reached Stage 6
LOS ANGELES, CA (January 27, 2015)—HIMSS Analytics announced Martin Luther King, Jr. Community Hospital (MLKCH) has achieved Stage 6 on the EMR Adoption ModelSM (EMRAM). Martin Luther King, Jr. Community Hospital, which opened in July 2015, is a private, nonprofit, safety-net hospital serving the residents of South Los Angeles.
HIMSS Analytics developed the EMR Adoption Model in 2005 as a methodology for evaluating the progress and impact of electronic medical record systems for hospitals in the HIMSS Analytics™ Database. Tracking their progress in completing eight stages (0-7), hospitals can review the implementation and utilization of health information technology applications with the intent of reaching Stage 7, which represents the adoption and effective use of an advanced electronic patient record system.
Long before it treated its first patient in May of this year, the hospital invested much time and consideration to the design and implementation of its state-of-the-art infrastructure, applications, and health information technologies. In recent weeks the hospital started to share data and coordinate its care with adjacent health facilities, with eventual plans to connect with local FQHCs (Federally Qualified Health Clinics), independent physician groups, and other community providers.
Stage 6 hospitals have achieved a significant advancement in their IT capabilities that positions them to successfully address many of the current industry transformations, such as meaningful use criteria in the American Recovery and Reinvestment Act, claims attachments for the Health Insurance Portability and Accountability Act, pay for performance, and government quality reporting programs.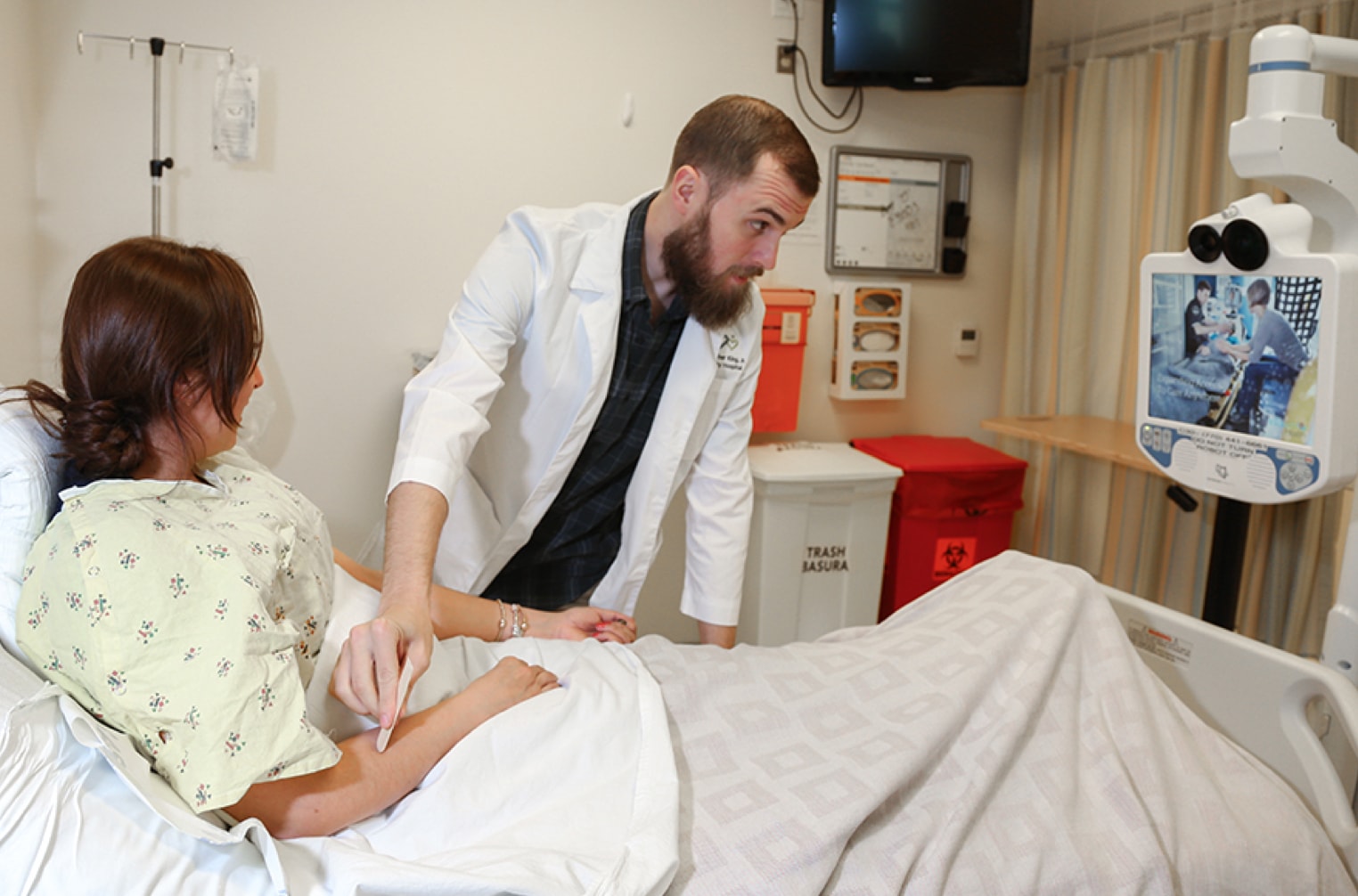 "We are delighted to receive this recognition from HIMSS Analytics," said Elaine Batchlor, MD, MPH, CEO of MLKCH. "The hospital was built on delivering the highest quality of care and attracting the best and most committed clinicians for South Los Angeles. We expect that this achievement will only advance our clinical team's success that will lead to improved outcomes and efficiencies."
Stage 6 is the highest level possible for MLKCH, as the hospital opened this July. HIMSS Analytics requires 4-6 months of data to become eligible for Stage 7. Hospital officials plan to apply for Stage 7 in 2016.
"We went from Stage 0 to Stage 6 on our first attempt thanks to the hard work and dedication of our Health Information Technology Team," said Sajid Ahmed, CIIO of MLKCH. "We hope we can continue to provide quality data and informatics to support our clinical staff."
Only 26 percent of US hospitals tracked by HIMSS Analytics have achieved Stage 6, say HIMSS officials.
"HIMSS Analytics congratulates Martin Luther King, Jr. Community Hospital for leading the way toward health IT adoption," said John Hoyt, FACHE, FHIMSS, Executive Vice President, HIMSS Analytics. "Stage 6 represents a level of sophistication that only 1,411 US hospitals have reached to date (October 2015)."
About Martin Luther King, Jr. Community Hospital
Martin Luther King, Jr. Community Hospital is a private, nonprofit, safety-net hospital, administered by the Martin Luther King, Jr. - Los Angeles Healthcare Corporation (MLK-LA), a 501(c)(3) organization. The 131-bed community hospital has a 21-bed emergency department, 20 ICU beds, and 18 labor, delivery, and postpartum beds. The hospital's goals are to provide compassionate, innovative and quality care, and collaborating with providers and our community to create a healthier South Los Angeles. The hospital serves 1.35 million residents of South Los Angeles regardless of their insurance status or ability to pay.
About HIMSS Analytics
HIMSS Analytics is a wholly owned not-for-profit subsidiary of the Healthcare Information and Management Systems Society (HIMSS). The company collects and analyzes healthcare data related to IT processes and environments, products, IS department composition and costs, IS department management metrics, healthcare trends and purchase-related decisions. HIMSS Analytics delivers high quality data and analytical expertise to healthcare delivery organizations, healthcare IT companies, state governments, financial companies, pharmaceutical companies, and consulting firms. Visit himssanalytics.org for more information.