Power Sunday Campaign Raises Awareness
The American Heart Association and MLKCH Team Up During Black History and National Heart Months to Talk About Heart Disease at Local Churches
LOS ANGELES, CA (February 3, 2014)—The American Heart Association (AHA) and the new Martin Luther King, Jr. Community Hospital (MLKCH), which is opening in 2015, are putting another "H" initiative into Black History Month—Health, with Power Sunday. During the month of February, which is also National Heart Month, the campaign kicks off this week to raise awareness on prevention and the signs and symptoms of heart-related diseases in the African American community with the help of local churches.
Power Sunday embraces and celebrates the culture, energy, creativity, and lifestyle of African Americans, while also educating and heightening awareness of the serious impact that heart disease can have on the community. Each weekend during the month, Dr. John Fisher, Chief Medical Officer for MLKCH along with AHA's Alice Benjamin, RN, will be on hand to present on this issue, screen church members, and provide a consultation.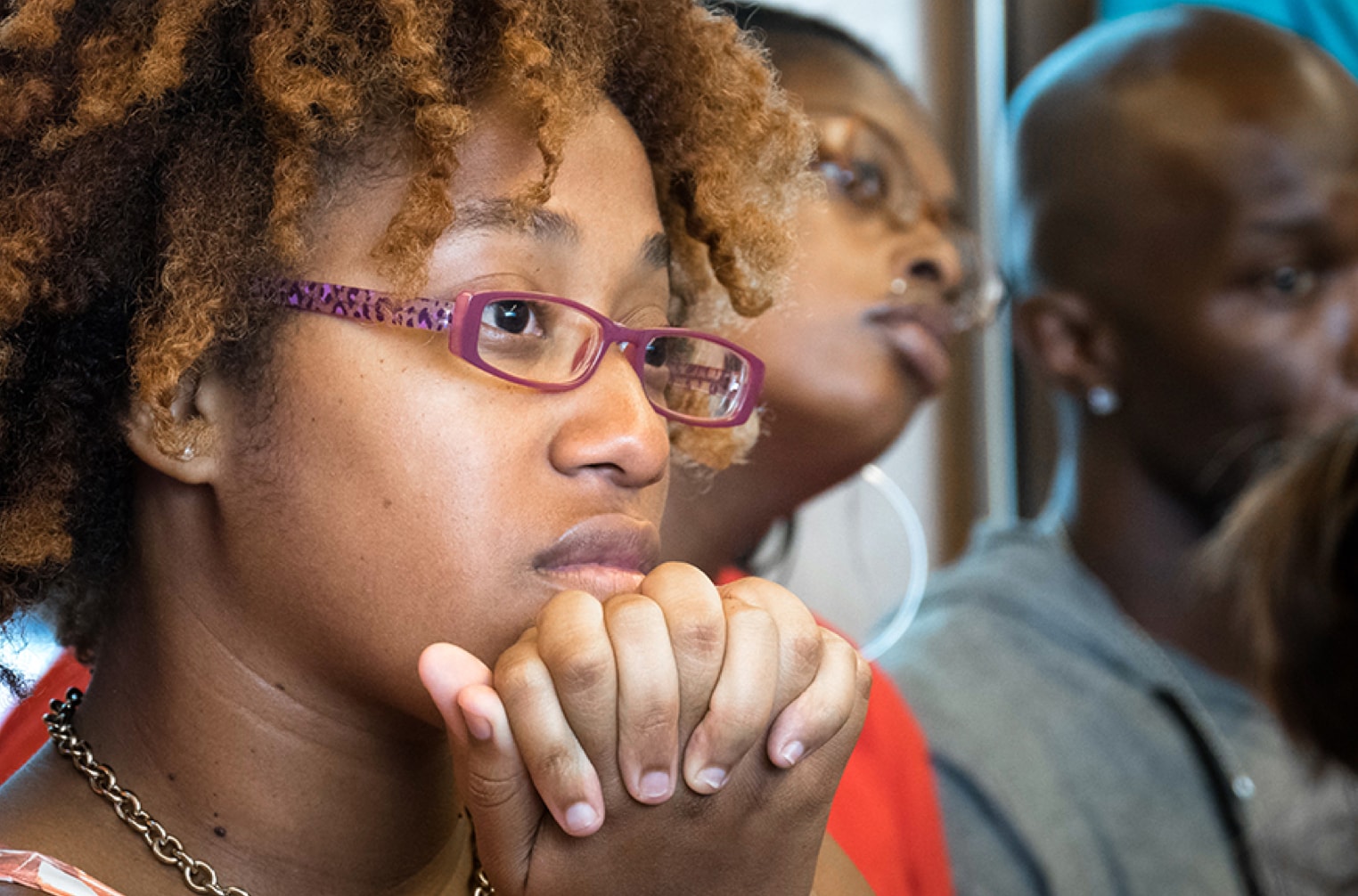 Power Sunday will be held at the following churches during February:
February 8, 2014
New Testament Church of Christ
1941 W Florence Avenue
Los Angeles, CA 90047
Time: 3 pm - 5 pm
Blood pressure screenings with post-screening consultation in conjunction with the Delta Sigma Theta Sorority, Inc.
February 9, 2014
Faithful Central Bible Church
333 W Florence Avenue
Inglewood, CA 90301
Time: 9 am - 2 pm
Blood pressure screenings only with post screening consultation
February 16, 2014
New Vision Church of Jesus Christ
7323 Crenshaw Boulevard
Los Angeles, CA 90043
Time: 10 am - 12 pm
Presentation and blood pressure screenings
February 23, 2014
Greater Zion Church
2408 N Wilmington Avenue
Compton, CA 90222
Time: 3 pm - 5 pm
Presentation and blood pressure screening
For more information on Power Sunday, please contact Chavonne LeNoir at (213) 291-7065 or email at chavonne.lenoir@heart.org
About Dr. Fisher
Dr. John Fisher is the Chief Medical Officer at the new Martin Luther King, Jr. Community Hospital. He has more than 15 years serving as a practicing emergency room physician and is an expert in the implementation of systems to streamline and modernize the coordination and delivery of quality healthcare. As the CMO, Dr. Fisher works closely with the administrative team and medical staff to further the hospital's mission by establishing quality standards, providing strategic direction, and facilitating communication. He is also responsible for aligning physician performance and clinical care with the hospital's goals and objectives so that patients receive the highest quality care and have the best possible patient experience.
About Nurse Alice Benjamin
Nurse Alice Benjamin is a nationally board-certified Clinical Nurse Specialist with over 15 years of experience in cardiovascular health. She is a community health activist and involved member of several professional health organizations. She is also an American Heart Association/American Stroke Association Ambassador and freelance news on-air health expert and writer. Some of her television appearances include TruTV In Session, America Live with Megyn Kelly, The Doctors, and the Dr. Steve Show, just to name a few.
About the Martin Luther King, Jr. Community Hospital
The new Martin Luther King, Jr. Community Hospital (MLKCH) is currently under construction and is scheduled to open in 2015. As a private, nonprofit organization, the safety-net hospital will deliver high-quality, collaborative care to South Los Angeles and surrounding communities in partnership with the County of Los Angeles, University of California, and other community providers. The Board of Directors of Martin Luther King, Jr. – Los Angeles Healthcare Corporation (MLK-LA), which governs and will operate the new community hospital, is committed to establishing a model that focuses on patient-centered care.
About the American Heart Association
The American Heart Association is devoted to saving people from heart disease and stroke – America's Number 1 and Number 4 killers. We team with millions of volunteers to fund innovative research, fight for stronger public health policies, and provide lifesaving tools and information to prevent and treat these diseases. The Dallas-based association is the nation's oldest and largest voluntary organization dedicated to fighting heart disease and stroke. To learn more or join us, call 1-800-AHA-USA1 or any of our offices around the country, or visit heart.org.
About the American Heart Association's Health Equity Program
The American Heart Association's Health Equity programs ensure that we are reaching all Americans to help identify and overcome barriers to reaching ideal cardiovascular health. Outreach to diverse communities is critical to these efforts and include programs such as Power Sundays, Go Red Por Tu Corazón, Juntos Contra El Derrame Cerebral, Check.Change.Control. and Power To End Stroke. Heart disease and stroke are the leading causes of death and disability in the United States. The highest mortality rates for these diseases are found in diverse populations. The goal of our Healthy Equity programs is to reduce health disparities in diverse communities by providing valuable resources and lifesaving education. To learn more about the American Heart Association and Health Equity programs in Los Angeles, call (213) 291-7000 or visit heart.org.