Dr. Erin Dizon 
Faculty (Infectious Disease)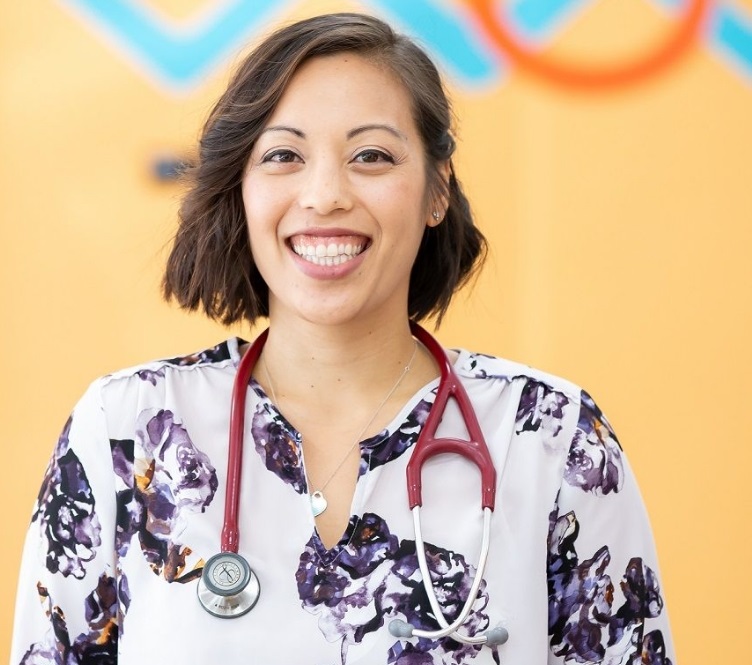 "Our hospital represents a beacon of hope for South Los Angeles by providing access to quality care in a community that has historically lacked resources."
Infectious disease specialist Dr. Erin Dizon loves the supportive, collaborative culture of MLK Community Healthcare and believes strongly in our mission of bringing high-quality care to an underserved community.  As chair of the Physician Well Being Committee, she is also committed to residents' quality of life.  In this brief interview, she describes what spoke to her about working at MLKCH and how she hopes to instill that same passion in the residents she trains.
Why were you drawn to working at MLKCH or what makes you want to stay long terms at MLKCH?
The hospital's mission of delivering high-quality, collaborative and compassionate care to an underserved community really spoke to me as I was considering where I wanted to start my career after fellowship. Knowing that my clinical expertise and experience makes an impact on patients who may not have access to quality care reminds me why I wanted to be a doctor in the first place. I have found supportive colleagues and amazing nurses and ancillary staff who are all working together to take care of our diverse community.
What are some essential values you would like to pass on to the residents joining MLK?
Residency is the perfect time to learn how to ask questions – of your patients, colleagues, teachers, and the scientific community at large. Intellectual curiosity is critical to advancing knowledge and growing in your skills and expertise. I hope residents learn compassion (appreciating that every person has a unique perspective) and empathy (discovering what it would be like to walk in another's shoes).
What type of physicians would you hope our residents would become?
Our residents will become competent and confident physicians who have built a solid foundation of medical decision-making that they can continue to add to as they gain more experience. I hope residents appreciate how resilient they are; the mental and emotional strength that they possess to become skilled and efficient physicians is impressive. At the end of training, I hope our residents will be proud of the patients and community that they helped support.
What differentiates MLK from other residency program?
Having trained at both community and county settings, I am confident that our hospital offers a wide breadth of pathology that is sometimes only seen in textbooks. The exposure to common and rare diseases will effectively prepare our residents for clinical practice. We value mentorship and offer a 1:1 faculty to student ratio to support learning and development.
Why did you want to be a faculty?
I am passionate about physician well-being and promoting a rewarding career and fulfilling personal life. As Physician Well-Being Committee Chair at the hospital, I work with staff physicians and administration to spread awareness about physician burnout and find ways to mitigate the daily stresses that we all experience. I look forward to bringing this enthusiasm and knowledge to the residency to ensure that we take care of ourselves with as much attention and thoughtfulness as we do our patients.
How will our residency program benefit the community of South Los Angeles?
Our hospital represents a beacon of hope for South Los Angeles by providing access to quality care in a community that has historically lacked resources to promote disease prevention and well-being. Bringing residents to the hospital introduces more doctors who are dedicated to our mission and will further engage our patients in creating a healthier community.
What do you do outside of practicing medicine, to stay healthy – physically, mentally, emotionally?
I enjoy cooking, hiking, yoga, and reading. I particularly like travelling internationally but plans were derailed with COVID.
Where do you draw your inner strength from to give your best to the patients?
I know that patients may not get the care they need without the doctors that work here, so I find strength knowing that my work matters. Seeing a patient improve on a therapy that I recommended and watching them walk out of the hospital reinforces my purpose and encourages me to stay positive. It is critical for me to find time to relax and step away from work to increase my emotional capacity to care for others.
Where did you grow up?
I grew up in San Jose, CA, and wanted to settle in California, so I was excited to join the MLKCH family in Sept 2019 and live in Los Angeles.