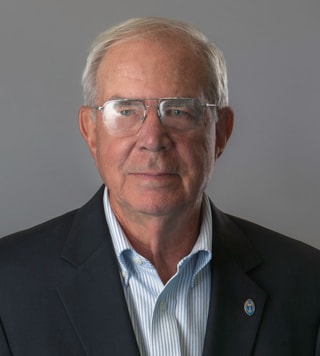 Robert Tranquada, MD
Emeritus Professor, University of Southern California
Robert Tranquada, MD, is an emeritus professor at the University of Southern California (USC) in Los Angeles. Dr. Tranquada helped found the Watts Health Clinic.
In 1969 he was appointed associate dean of the USC School of Medicine and was influential in developing and strengthening educational components of the Charles R. Drew Postgraduate Medical School, now Charles R. Drew University of Medicine and Science.
He served as the Norman Topping/National Medical Enterprises Professor of Medicine and Public Policy from 1992 until his retirement in June 1997. An internist with prior faculty experience in hospital and healthcare administration and academic medical administration, his management responsibilities included service as: chairman of the USC Department of Community Medicine and Public Health (1966-69); associate dean of the USC School of Medicine and Medical Director of the Los Angeles County/USC Medical Center (1969-74); regional director of Los Angeles County Department of Health Services (1974-76); associate dean of UCLA School of Medicine (1976-79); chancellor and dean of the University of Massachusetts Medical Center (1979-86); and dean of USC School of Medicine (1986-91).
Dr. Tranquada is a member of the Institute of Medicine of the National Academy of Sciences. He serves on several boards, including Ralph M. Parsons Foundation, Good Hope Medical Foundation, Huntington Medical Research Institutes, and Mt. San Antonio Gardens. In addition, he is an emeritus board member at Pomona College, the Keck Graduate Institute of Applied Life Science, National Medical Fellowships, Inc., and the Local Initiative Health Authority for Los Angeles County. He was a member of the Christopher Commission on the Los Angeles Police Department and chaired the Los Angeles County Task Force on Health Care Access.
Dr. Tranquada graduated summa cum laude from Pomona College in 1951. He earned his medical degree from Stanford University School of Medicine in 1955.