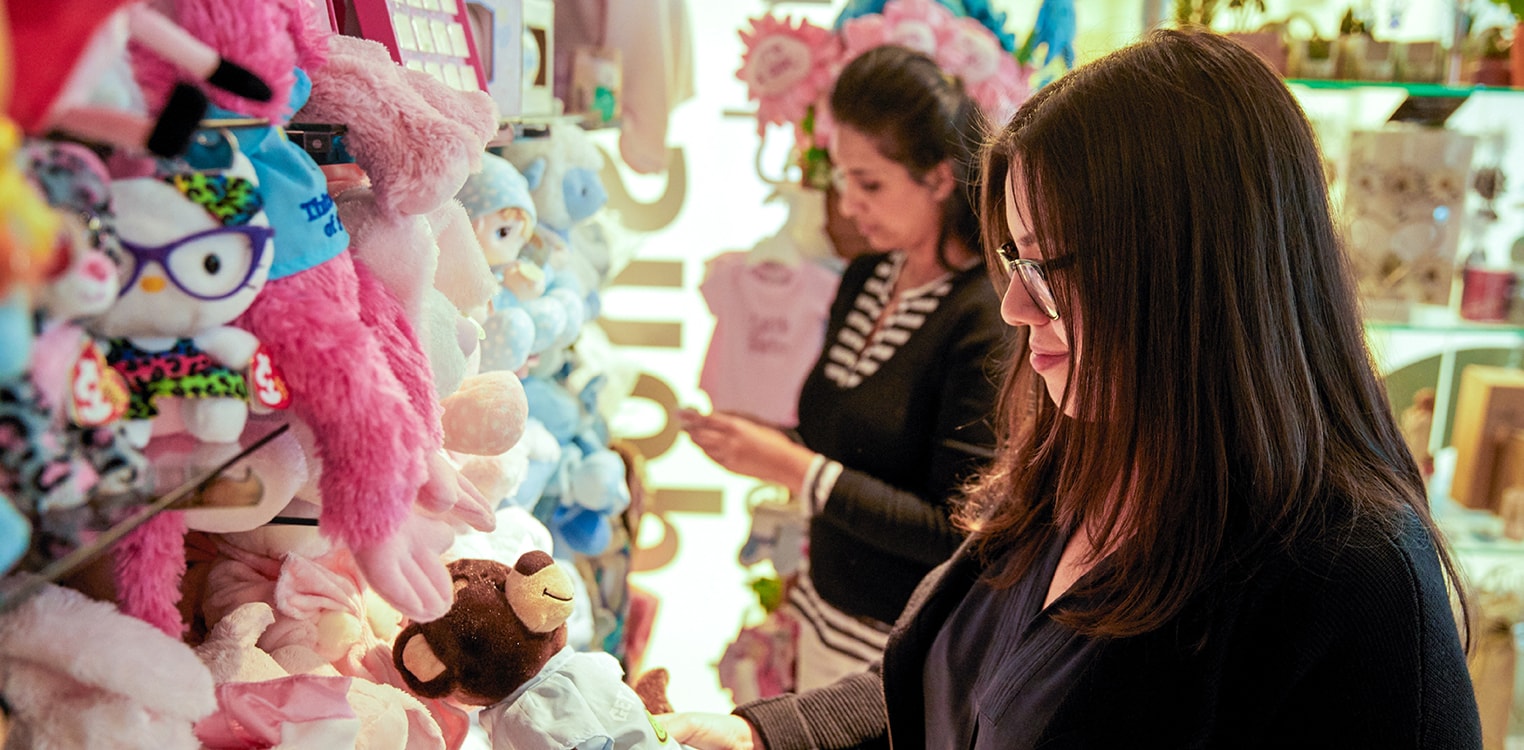 Bring a smile
Traer una sonrisa
If you have a family member or friend who's in the hospital, you want to help make them feel better. Stop by our gift shop for things like flowers, stuffed animals, magazines, books, and toys.
We try to make sure all the gifts we offer can help people smile—because smiling can lead to laughing. And laughing makes everybody feel better.
Our Gift Shop is located in the main lobby, next to the reception desk.
It's open:
Monday – Friday, from 8 am to 8 pm
Saturday & Sunday, from 10 am to 5 pm